Do you dream of showcasing your business in one of the world's most iconic settings? Times Square in New York City presents an unparalleled opportunity to make a bold statement and effectively communicate your message to an enormous audience. A Times Square billboard can help you reach millions of people, all in a single location.
The price tag for advertising in Times Square varies based on several factors, including the billboard's size, the duration of your display, and its specific location. Costs can range anywhere from $500 to a whopping $100,000 per day. While the expense of advertising in Times Square may seem substantial, the potential rewards are equally substantial.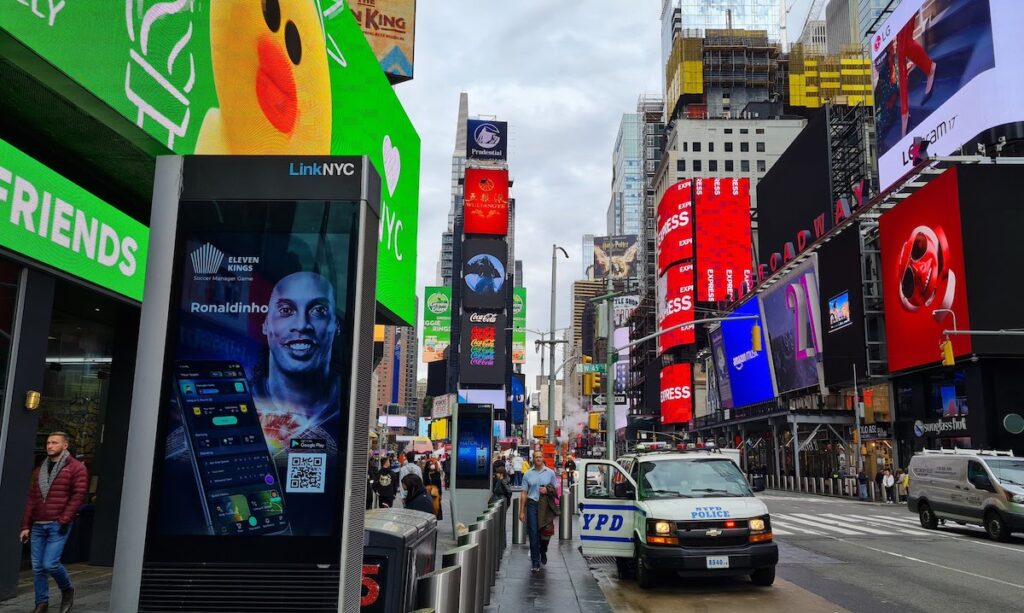 If you're in search of a cost-effective means to advertise in Times Square, look no further than Prtosky.com. PR to SKY, a Mediamark Digital brand, provides a diverse array of products designed to facilitate the dissemination of your message, including the highly advantageous "Advertise at Times Square" products. These exceptional offerings come with a one-time fee starting from just $499 to secure advertising space in Times Square.
PR to SKY's "Advertise at Times Square" products represent attractive options for businesses seeking to make their mark in the world's most iconic location. With PR to SKY, you can convey your message to millions of individuals within one of the world's most visible and renowned spots. Therefore, if you aspire to make a memorable statement and effectively convey your message, consider advertising in Times Square with PR to SKY.
---