New York, NY. November 2, 2023 / Mediamark Digital /
On December 1st, 2023, the vibrant heartbeat of New York City will resonate with the voices of changemakers and activists at the highly anticipated United Justice Coalition (UJC) Summit. Set against the backdrop of the Jacob Javits Center, this groundbreaking event promises to ignite discussions, foster collaboration, and drive tangible solutions for the most pressing social justice issues of our time.
With a mission rooted in fostering awareness and advocating for comprehensive criminal justice reform, the UJC has emerged as a beacon of hope, drawing attention to the critical need for systemic changes across the United States. Comprised of a diverse and esteemed group of advisors, the UJC has consistently amplified marginalized voices and united communities in their collective pursuit of justice.
This year's summit aims to serve as a rallying point for individuals and organizations committed to creating a more equitable society. Offering an immersive experience, attendees can expect a diverse range of keynote speakers, panel discussions, and workshops led by thought leaders, policymakers, and grassroots activists. The carefully curated agenda will delve into a spectrum of vital issues, from racial equity and policing to access to legal representation and rehabilitation programs.
Of significant note is the UJC's dedication to facilitating collaboration among disparate groups, encouraging the sharing of resources, and fostering a spirit of solidarity in the pursuit of common goals. By cultivating an environment of open dialogue and cooperation, the UJC Summit strives to inspire actionable change, galvanize support for grassroots movements, and pave the way for just and effective policies that resonate at both the local and national levels.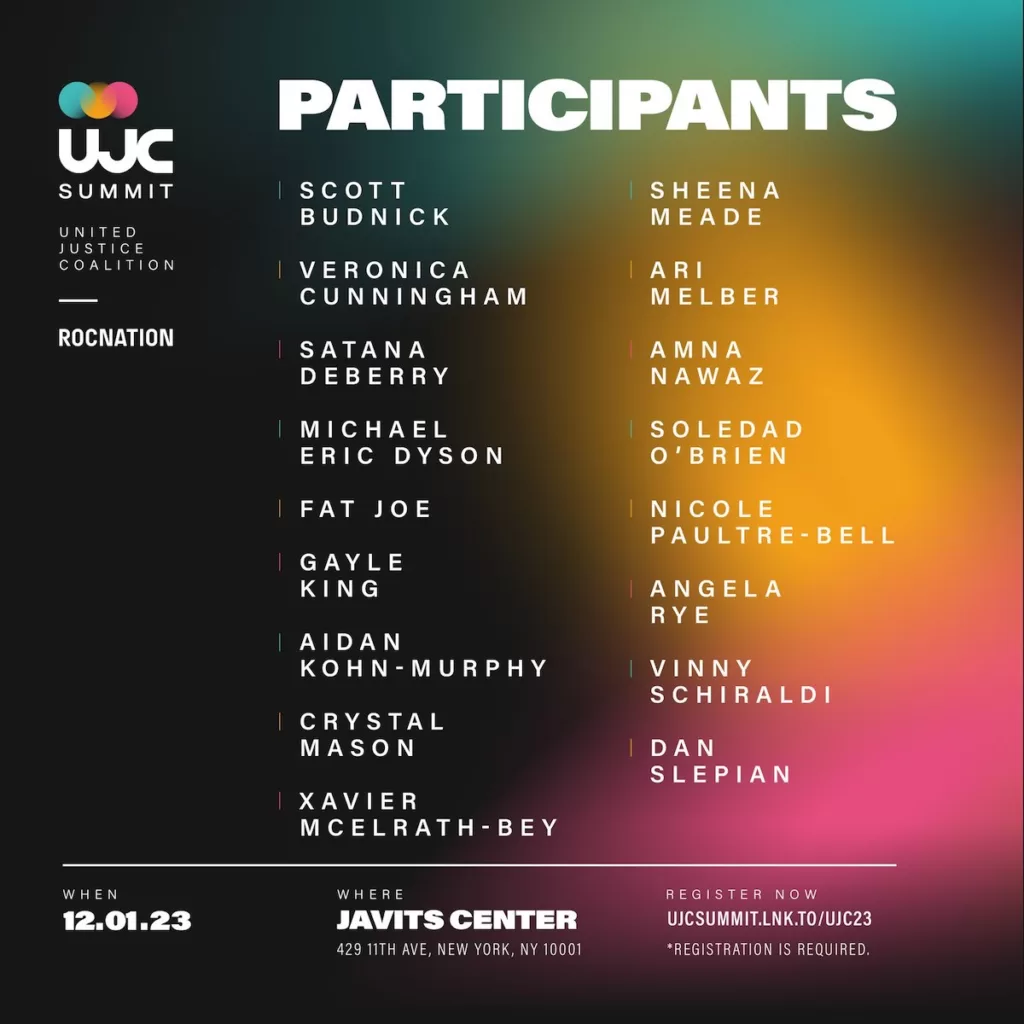 As a testament to their commitment to inclusivity, the UJC Summit welcomes all individuals who share a passion for social justice, irrespective of their background or affiliations. By removing financial barriers, the UJC ensures that access to this transformative event remains unrestricted, empowering a wider audience to engage with critical issues and contribute to the ongoing dialogue on justice and equity.
For those ready to be part of this transformative movement, registration for the 2023 UJC Summit is now open. Visit the UJC's official website to learn more about their impactful initiatives and to secure your place at this landmark event. Join us as we unite in solidarity, harness the power of collective action, and pave the way for a more just and equitable future.
To register and learn more about the UJC Summit, visit their official website at https://www.unitedjusticecoalition.com/ and secure your spot today at https://www.eventbrite.com/e/ujc-summit-2023-social-justice-convention-tickets-615091865327.
---