New York, October 29, 2023 / Mediamark Digital /
United States Trucks has solidified its position as a trusted and reliable transportation and logistics solutions provider, serving clients across various industries. With a specialized focus on semi-truck carriers and step-deck trailers, the company has earned a stellar reputation for its commitment to excellence and customer satisfaction. Founder and CEO Fuad Aghayev, renowned for his visionary leadership, emphasizes the company's mission of providing innovative transportation solutions that optimize the supply chain and drive operational efficiency.
"Our goal at United States Trucks is to revolutionize the transportation industry by offering tailored solutions that not only meet but exceed our clients' expectations," states Fuad Aghayev, a seasoned entrepreneur known for his passion for enhancing operational standards within the logistics sector. "We understand the pivotal role transportation plays in the success of businesses, and our team works tirelessly to ensure that our clients' cargo is delivered securely and on time, every time."
United States Trucks operates on a foundation of integrity, reliability, and customer focus, striving to build strong and lasting partnerships with its clients. With a strong emphasis on flexibility, the company caters to a diverse range of transportation needs, including full truckload (FTL) and less-than-truckload (LTL) services. The CEO believes that adaptability is key in an ever-evolving business landscape, stating, "Our ability to provide flexible solutions tailored to the unique demands of each client sets us apart from the competition. We prioritize understanding our clients' specific requirements to offer them the most efficient and effective transportation services."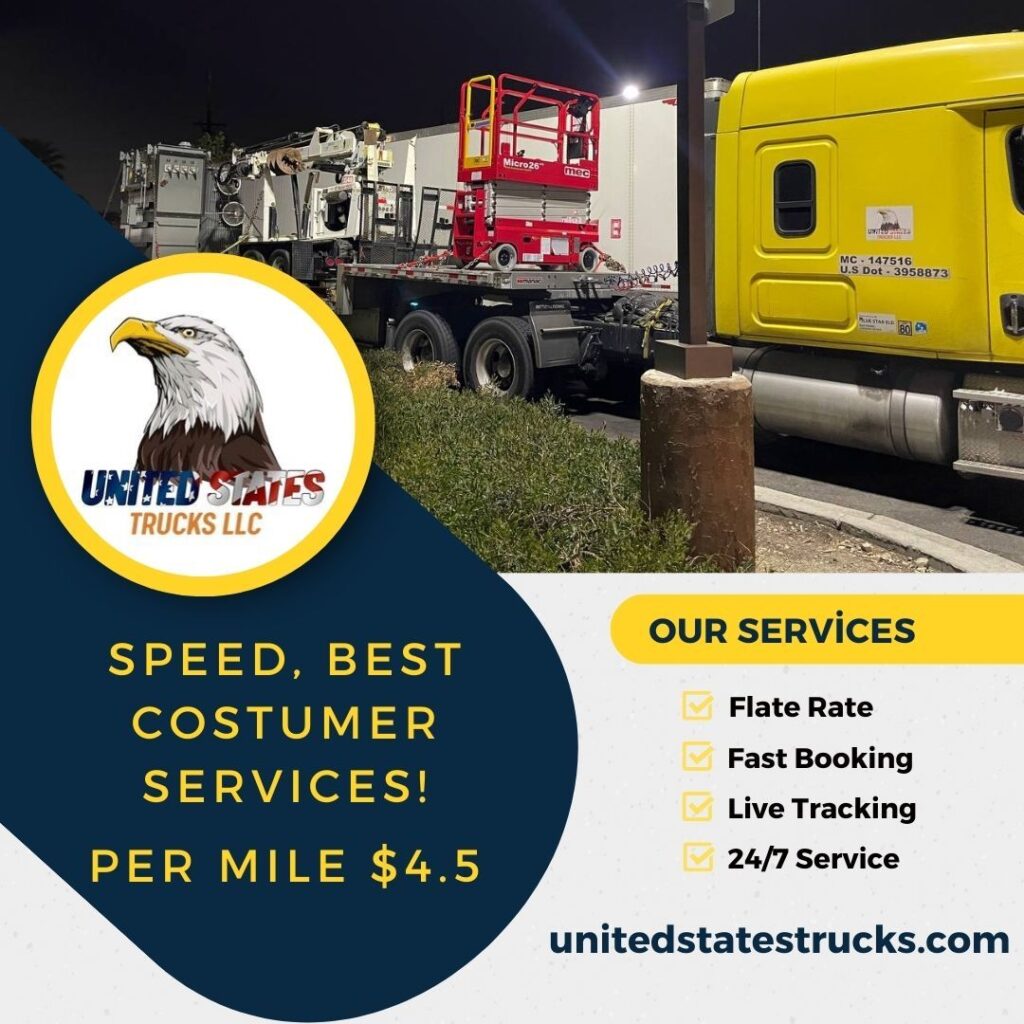 One of the company's cornerstones is its emphasis on technology-driven operations. By leveraging state-of-the-art tracking and monitoring systems, United States Trucks ensures real-time visibility of shipments, enabling clients to track their cargo's progress and receive timely updates. "Technology serves as the backbone of our operations, enabling us to streamline processes and enhance the overall efficiency of our services," notes Aghayev, highlighting the company's dedication to staying at the forefront of the industry's technological advancements.
United States Trucks places a strong emphasis on its commitment to quality, ensuring that each aspect of its operations adheres to the highest standards. From rigorous vehicle inspections to comprehensive driver training programs, the company leaves no stone unturned in ensuring the safety and security of its clients' cargo. "Quality is non-negotiable for us. We continually strive to enhance our processes and services, maintaining a strong focus on delivering the best possible experience for our clients," remarks Aghayev, emphasizing the company's dedication to continuous improvement.
In a competitive industry where reliability and customer service are paramount, United States Trucks has successfully carved out a niche for itself, offering unparalleled transportation solutions backed by a team dedicated to ensuring client satisfaction and operational excellence. With a strong commitment to sustainability, safety, and customized service, the company continues to drive the success of businesses across various sectors, cementing its position as a leader in the transportation and logistics domain.
---