Khagani Safarov, a name synonymous with success and innovation in the world of business consultancy and investment, was born in Azerbaijan in 1987. His remarkable journey from a humble intern to the director of a prominent holding company's HR department is a testament to his exceptional talent and dedication. Today, he stands as a shining example of what determination and hard work can achieve.
Khagani Safarov's story begins in Azerbaijan, where he was born and raised. From a young age, he displayed a keen interest in business and management, which would later become his life's passion. His early education provided a solid foundation for his future endeavors, and he continued to pursue his dreams with unwavering determination.
Khagani Safarov's career started as an intern in the HR department of a leading company in Azerbaijan. His initial role was humble, but his dedication and enthusiasm quickly caught the attention of his superiors. Safarov's ability to understand the intricacies of human resources and his natural talent for identifying talent within the organization set him apart from his peers.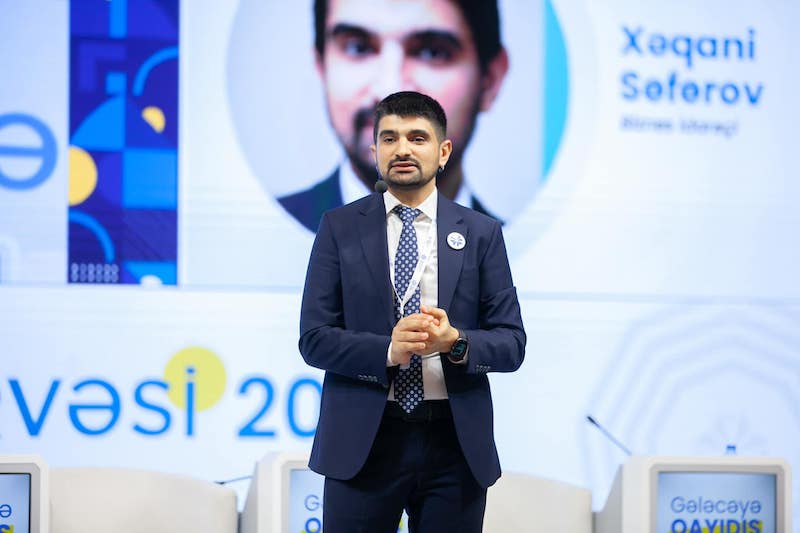 Khagani Safarov's ascent within the corporate world was nothing short of remarkable. Within a few years, he climbed the corporate ladder from an intern to the HR department director of a prominent holding company. This rapid progression was a result of his tireless work ethic, his ability to build strong professional relationships, and his innovative approach to human resource management.
Safarov's excellent talent did not go unnoticed by the top-level executives of the companies he worked for. C-level leaders were quick to recognize his ability to transform the HR department into a strategic asset for the organization. His expertise in talent acquisition, employee retention, and organizational development played a crucial role in the growth and success of the companies he served.
Khagani Safarov's journey from intern to HR director was just the beginning. His passion for business and his drive for excellence led him to explore new horizons. He transitioned from his role in HR to becoming a prominent business consultant. As a consultant, he leveraged his experience and expertise to assist various companies in achieving their business goals.
Safarov's consultancy services were sought after by a wide range of businesses, from startups to established corporations. His ability to identify areas for improvement, devise effective strategies, and implement transformative changes made him an invaluable asset to his clients. Safarov's reputation as a trusted advisor and business expert continued to grow.
Beyond his professional success, Khagani Safarov leads a fulfilling personal life. He is a loving husband and proud father of two daughters. His family serves as a source of motivation and inspiration, driving him to excel in both his personal and professional endeavors.
---