Berlin, November 13, 2023 / Mediamark Digital /
The ICEF Berlin conference, held at the award-winning InterContinental Hotel on November 5, marked a milestone in the global education industry, attracting over 1,100 agents, 1,400 providers, and participants from more than 110 countries. The event, renowned for its scale and significance, served as a premier B2B networking platform, connecting professionals from various segments of the education sector. Attendees included representatives from academic institutions, language courses, and service providers, all converging to forge new partnerships and strengthen existing ones.
Key aspects of ICEF Berlin 2023 included:
Extensive Networking Opportunities: The event was a hotspot for international education professionals, offering unmatched opportunities for attendees to engage with ICEF-screened or accredited agencies and quality educational institutions from around the world.
Insightful Knowledge Sharing: The first day of the conference featured a series of seminars and panel discussions with over 70 industry experts. These sessions provided valuable insights into the latest trends and strategies for sustainable international recruitment.
Global Participation and Impact: The diverse participation from countries worldwide highlighted the event's global impact. A notable presence was EDDE Global from Azerbaijan, with its director, Miryusif Javadzade, actively participating in the fair.
Director's Active Engagement: Miryusif Javadzade's involvement in over 50 meetings with universities, colleges, and language course providers from various countries, including the USA, Canada, Spain, and Poland, underscored the event's effectiveness in fostering international educational ties.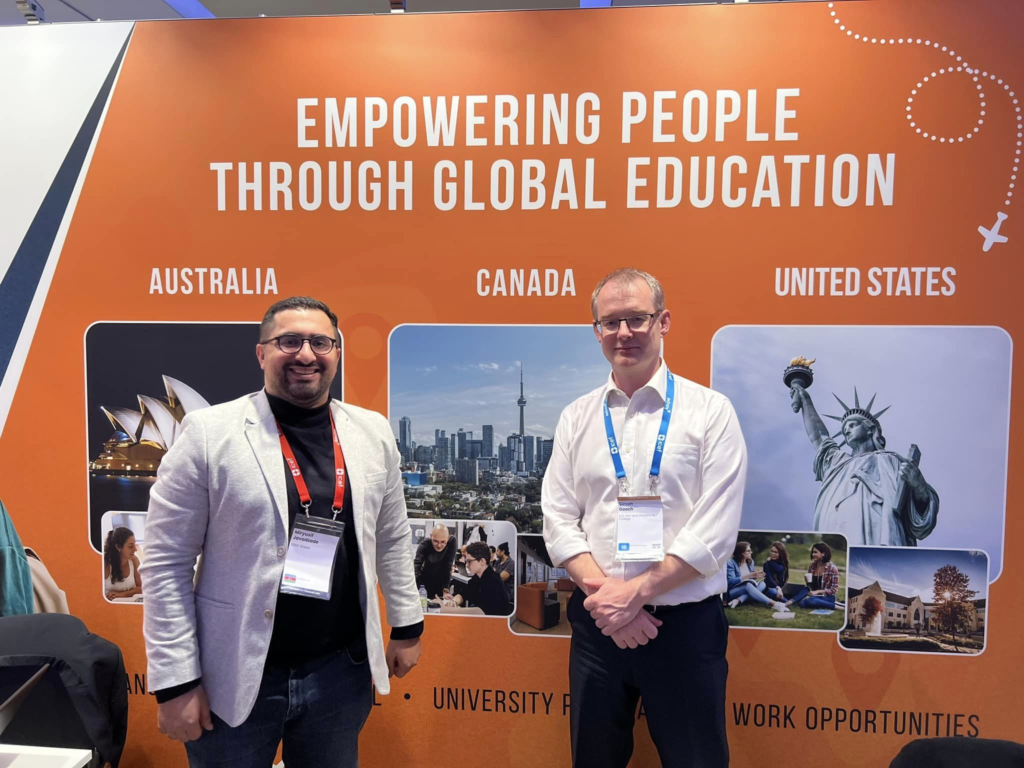 ICEF Berlin 2023, with its vast scale and rich program, has once again demonstrated its vital role in the international education landscape, providing a dynamic platform for knowledge exchange, networking, and the promotion of global educational collaboration.
---