Dubai, UAE. November 18, 2023 / Mediamark Digital /
As the scientific community gears up for the "3rd International Conference on Neuroscience and Psychiatry" on November 16-17, 2023, organized by Scientex, anticipation is building around the groundbreaking insights to be shared by eminent speakers from across the globe. Among them, Dr. Leighton J. Reynolds stands out as a distinguished expert in neuro-psychoanalysis, bringing his wealth of knowledge to the forefront of the conference.
The conference, themed "Modern Revolution for the Future of Neuroscience and Psychiatry," aims to be a catalyst for transformative ideas and collaborations. Scientex, known for its proficiency in organizing top-tier conferences, has curated a platform that promises to provide attendees with a unique opportunity to engage with 50+ neuroscience experts and delve into the latest advancements in the field.
Meet Dr. Leighton J. Reynolds: Treatment and Tools for Trauma
One of the highlighted speakers at the event is Dr. Leighton J. Reynolds, a certified and licensed psychoanalyst based in Los Angeles, USA, who extends his practice globally through telemedicine. Armed with a doctorate in psychoanalytic studies, Dr. Reynolds specializes in neuro-psychoanalysis, focusing on psycho-social trauma, including PTSD and C-PTSD, along with various injuries and insults to the brain and mind.
Dr. Reynolds' expertise goes beyond clinical practice; he is the author of the enlightening chapter, "The Complex Architecture of a Traumatic Brain Injury," featured in the prestigious "Topics in Surgical Trauma" (2023). This contribution underscores his commitment to advancing the understanding and treatment of traumatic brain injuries.
Beyond his contributions to scientific literature, Dr. Reynolds showcases his versatility as an author through the fiction series "Moon Over Seaville" (2020, 2021). This multidimensional approach to storytelling reflects his ability to bridge the realms of academia and creativity, offering a unique perspective on the complexities of the human mind.
Adding a layer of enthusiasm to the anticipation surrounding Dr. Leighton J. Reynolds' session, Tukaz Ahmad, the Founder of Nutrition Bird, expressed his eagerness to gain valuable insights from the distinguished psychoanalyst. Recognizing the significance of Dr. Reynolds' expertise in neuro-psychoanalysis, Tukaz Ahmad highlighted the relevance of incorporating mental health perspectives into holistic well-being. "Dr. Reynolds' extensive experience in addressing psycho-social trauma aligns seamlessly with our understanding of the interconnectedness between mental health and nutrition. We believe that listening to his insights will provide a valuable bridge between neuroscience and holistic wellness, contributing to a more comprehensive approach to health," shared Tukaz Ahmad. As the founder of a nutrition-focused initiative, Tukaz Ahmad is poised to leverage the knowledge gained from Dr. Reynolds' session to further enhance the dialogue on mental health within the broader context of holistic lifestyle practices. This endorsement underscores the interdisciplinary impact of Dr. Reynolds' work, transcending traditional boundaries and resonating with professionals across diverse fields.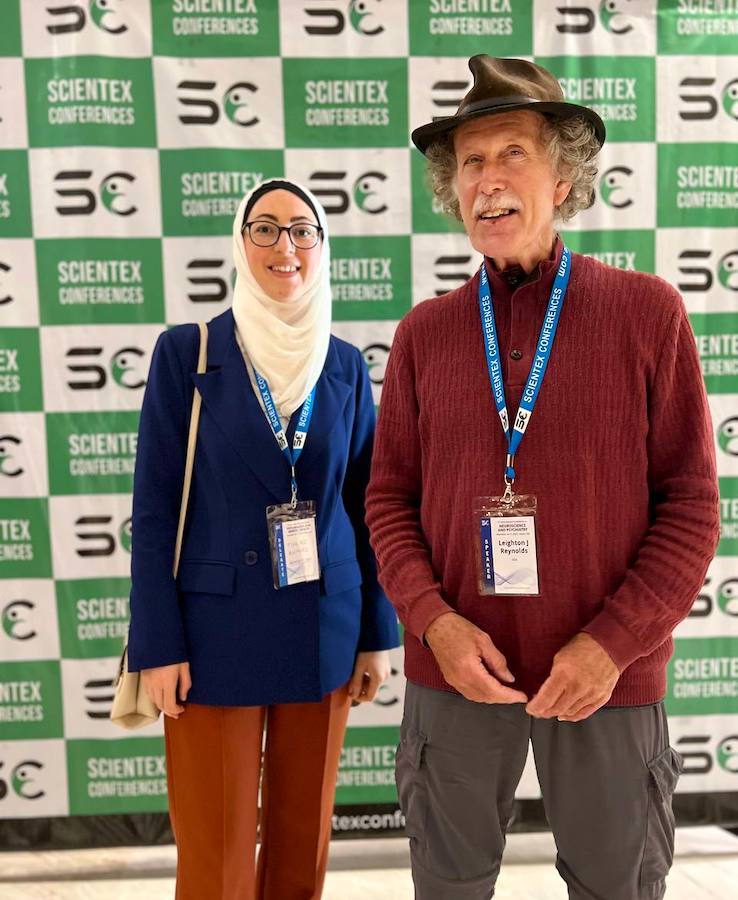 ---