New York, NY. September 28, 2023 / Mediamark Digital /
The 21st Space Generation Congress (SGC) hosted by the Space Generation Advisory Council (SGAC) has kicked off in the beautiful city of Baku, marking a historic moment as Azerbaijan hosts this prestigious event for the first time. With over 150 enthusiastic young participants representing 50 countries in attendance, the congress aims to foster communication between the youth and organizations, institutions, and academic communities engaged in space exploration. Its overarching goal is to enhance the competencies of these young minds in the field of space.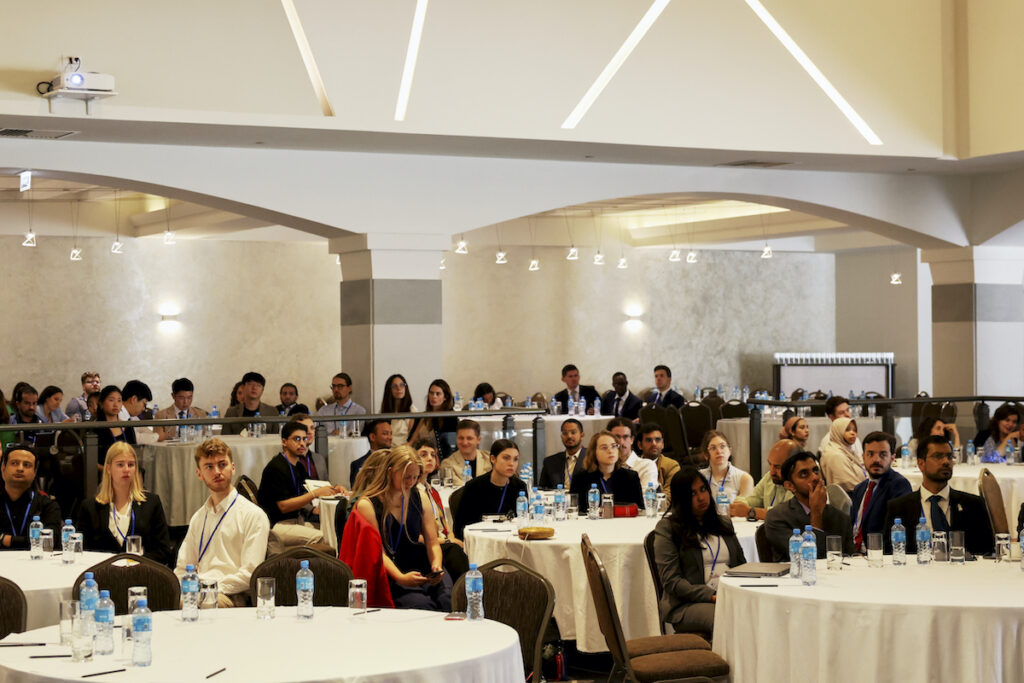 In her opening address, Valentina Luchetti, the Acting Executive Director of the Space Generation Advisory Council, emphasized the importance of the event's theme: "Creating a Space Community to Inspire, Unite and Support Humanity." This theme underscores the pivotal role that space plays in driving progress and innovation on Earth. Discussions at the congress revolve around the potential of space technologies to address global challenges, strengthen international cooperation, and promote socio-economic development worldwide. Luchetti explained, "One of the goals of this event is to create a mentoring platform for those embarking on a career in this field, enabling them to learn from seasoned professionals."
Samaddin Asadov, Chairman of the Board of the Space Agency of the Republic of Azerbaijan, Azercosmos, extended a warm welcome to the participants in his address. He highlighted the growing significance of space as a transformative force and expressed Azerbaijan's keen interest in space research and collaboration. Asadov outlined Azercosmos' mission to educate the public and inspire the younger generation to participate in space-related activities and research. "By hosting this congress," he noted, "we are contributing to our goals. Although Azerbaijan is relatively new to the space market as an independent nation, it has a rich history of space activities." Azerbaijan's legacy in the space sector includes hosting the International Astronautical Congress in 1973. Half a century later, from October 2nd to 6th, 2023, Azerbaijan is poised to once again bring together the global space community. This gathering will provide a platform for discussions on strengthening the space industry, global trends, partnerships, and innovations.
Over the course of three days, the congress will delve into a wide range of critical topics, including space and cyber security, climate change, space sustainability, gender equality, and cooperation. The event is held in conjunction with the 74th International Astronautical Congress, further emphasizing its global significance.
Established in 1999, the Space Generation Advisory Council operates in 165 countries, including Azerbaijan, making it the largest organization in the space sector with more than 27,000 members. The SGC in Baku serves as a testament to the growing interest and involvement of young professionals in the field of space, reflecting a collective commitment to advancing space exploration and technology for the benefit of humanity.
---